Tiantian Guo, ...,Timothy Y. Huang, Huaxi Xu & Yingjun Zhao
Terry R. Suk & Maxime W. C. Rousseaux
Senthilvelrajan Kaniyappan, Katharina Tepper, Jacek Biernat, ... & Eckhard Mandelkow
Nicholas F. Fitz, ..., Iliya Lefterov & Radosveta Koldamova
ICMN2020 Conference
It is with regret we announce the cancellation of the 6th International Conference on Molecular Neurodegeneration, due to the unstable situation and travel restrictions surrounding the novel Coronavirus.
Please see the ICMN website for further details.
Parkinson's disease - a series of reviews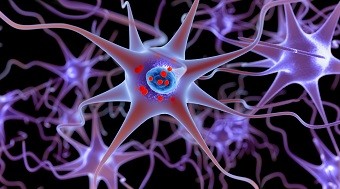 Molecular Neurodegeneration presents a new thematic series, collating reviews on recent advances in Parkinson's Disease research.
Guest Edited by Mark Cookson and Ted Dawson, reviews will continue to publish throughout 2020. The collection can be read here.
About Us
The leading open access journal in the field of neurosciences, Molecular Neurodegeneration encompasses all aspects of neurodegeneration research at the molecular and cellular levels.
Editors-in-Chief:
Guojun Bu, Mayo Clinic, USA
Huaxi Xu, Sanford Burnham Prebys Medical Discovery Institute, USA

Molecular Neurodegeneration is the official journal of the BrightFocus Foundation.
Editors-in-Chief
Guojun Bu, Mayo Clinic, USA
Huaxi Xu, Sanford Burnham Prebys Medical Discovery Institute, USA