Chronic traumatic encephalopathy: clinical‐biomarker correlations and current concepts in pathogenesis
Molecular Neurodegeneration
2014
9:37
Received: 10 December 2013
Accepted: 13 May 2014
Published: 17 September 2014
Abstract
Background
Chronic traumatic encephalopathy (CTE) is a recently revived term used to describe a neurodegenerative process that occurs as a long term complication of repetitive mild traumatic brain injury (TBI). Corsellis provided one of the classic descriptions of CTE in boxers under the name "dementia pugilistica" (DP). Much recent attention has been drawn to the apparent association of CTE with contact sports (football, soccer, hockey) and with frequent battlefield exposure to blast waves generated by improvised explosive devices (IEDs). Recently, a promising serum biomarker has been identified by measurement of serum levels of the neuronal microtubule associated protein tau. New positron emission tomography (PET) ligands (e.g., [18 F] T807) that identify brain tauopathy have been successfully deployed for the in vitro and in vivo detection of presumptive tauopathy in the brains of subjects with clinically probable CTE.
Methods
Major academic and lay publications on DP/CTE were reviewed beginning with the 1928 paper describing the initial use of the term CTE by Martland.
Results
The major current concepts in the neurological, psychiatric, neuropsychological, neuroimaging, and body fluid biomarker science of DP/CTE have been summarized. Newer achievements, such as serum tau and [18 F] T807 tauopathy imaging, are also introduced and their significance has been explained.
Conclusion
Recent advances in the science of DP/CTE hold promise for elucidating a long sought accurate determination of the true prevalence of CTE. This information holds potentially important public health implications for estimating the risk of contact sports in inflicting permanent and/or progressive brain damage on children, adolescents, and adults.
Keywords
Traumatic Brain InjuryFractional AnisotropyBlood Oxygen Level DependentMild Traumatic Brain InjuryChronic Traumatic Encephalopathy
Overview
Chronic traumatic encephalopathy (CTE) is unique among brain diseases in having a history of decades of organized opposition to its codification as an authentic or valid entity. The conceptual entity has evolved over the 75 years since Harrison Stanford Martland [
1
], writing in
The Journal of the American Medical Association
in 1928, coined the term "punch drunk" to describe the tremors and impaired cognition that affected some boxers [
1
]. In 1937, Millspaugh [
2
] coined the term "dementia pugilistica" (DP), which was broadened to "chronic traumatic encephalopathy" (CTE) by Macdonald Critchley [
3
] in 1949. In 1973, John Corsellis and colleagues [
4
] brought DP/CTE into the modern day with their definitive documentation that progressive neurodegeneration (Figures
1
and
2
) was associated with elective exposure to repetitive head trauma. This report set off a controversy that continues today regarding the role of society in regulating intentional head injury and in establishing the liability of organizations that encourage such exposure with little in the way of informed consent.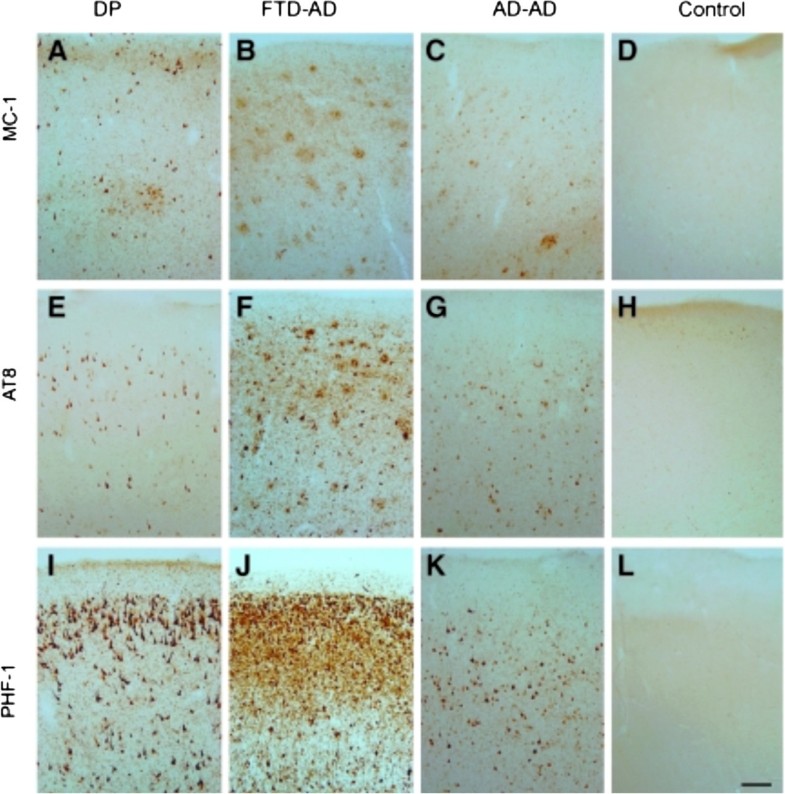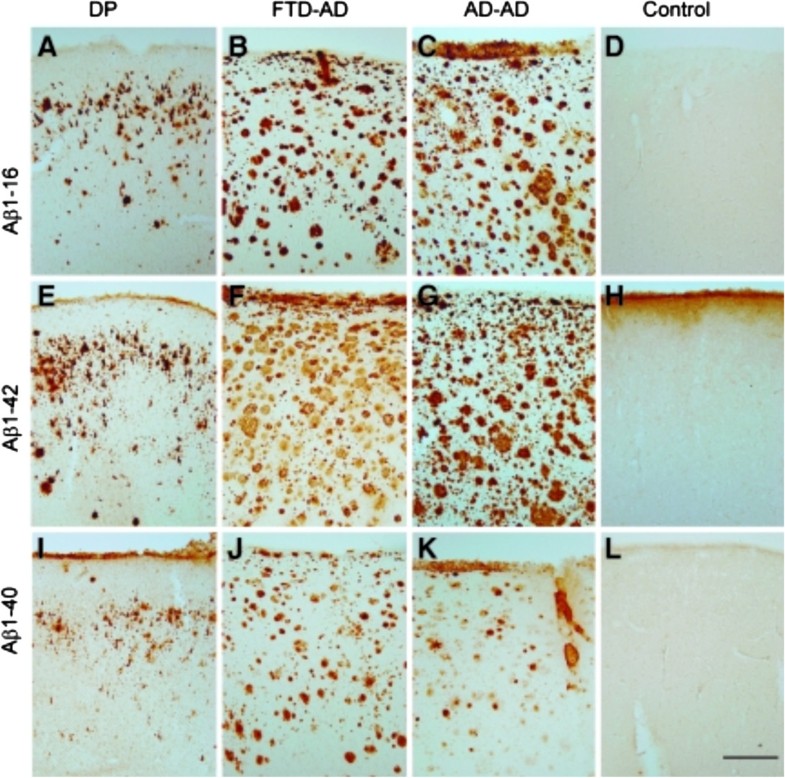 Despite condemnation of boxing by the American Medical Association [6] and by the American Pediatrics Association [7] in 1997 and predictions of the rapid demise of boxing, the sport continues today, and multimillion dollar purses still await the winners. In turn, the chance to compete for these purses continues to attract new boxers into professional associations, fueling the sport. Other sports associated with repetitive head trauma (e.g., ultimate fighting and mixed martial arts) have expanded and found larger participant groups and fans. Despite much social opposition to these sports, all efforts at boxing bans have so far been stymied by the influence of pro-boxing lobbyists on state and federal legislatures [8]. While over 50 sports-associated cases of CTE have been reported [9], efforts at educating the public regarding the risks of repetitive head injury are hindered by some retired boxing champions who refuse to recognize that their own brain disease is due to their chronic exposure to boxing. Newer "sports" involving various forms of fighting provide further encouragement.
In 2005, Omalu and colleagues [
10
] revived the term CTE in their report of the index case of a retired National Football (NFL) player with progressive neurological dysfunction (Figure
3
). The term CTE includes DP and supplants the use of the term DP. With the increasingly evident association of CTE with American football, the stakes grew exponentially. In part as a result of the NFL's consistent denial of the danger of CTE to its players, in both public statements and legal challenge statements, the disease remained out of the spotlight until the League aligned itself with the independent and academic experts who were studying the disease [
11
]. CTE has also been associated with other high impact sports (soccer, hockey) and with exposure to improvised explosive devices (IEDs) in the battlefields of Iraq and Afghanistan [
12
–
14
] (Figure
4
). Now, in the 21st century, the challenge is no longer the acceptance of the entity of CTE but rather a sorely needed accounting of the actual numbers of affected persons as well as the numbers of those who remain unaffected despite exposure to the identical repetitive head traumas. The role of aging has also gone unexplored. With those numbers in hand, we would be able to derive, for the first time, an accurate estimate of the true risk of each sport or type of military activity taken with consideration of the actual or estimated number of TBI episodes, without or with loss of consciousness. Accurate epidemiology, in turn, would facilitate the identification of risk factors for adverse cognitive outcomes, including the role of genetics in susceptibility.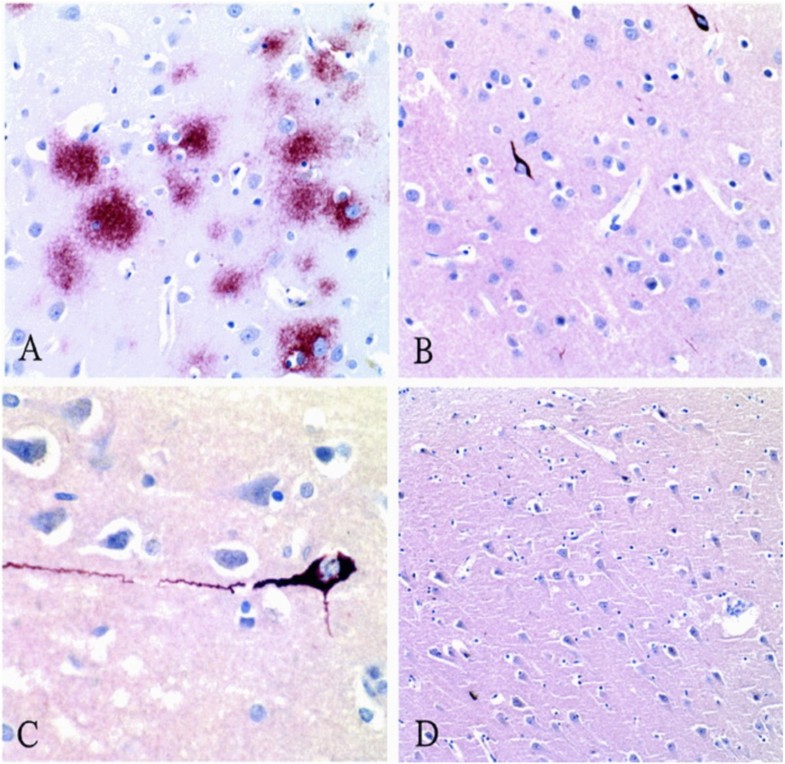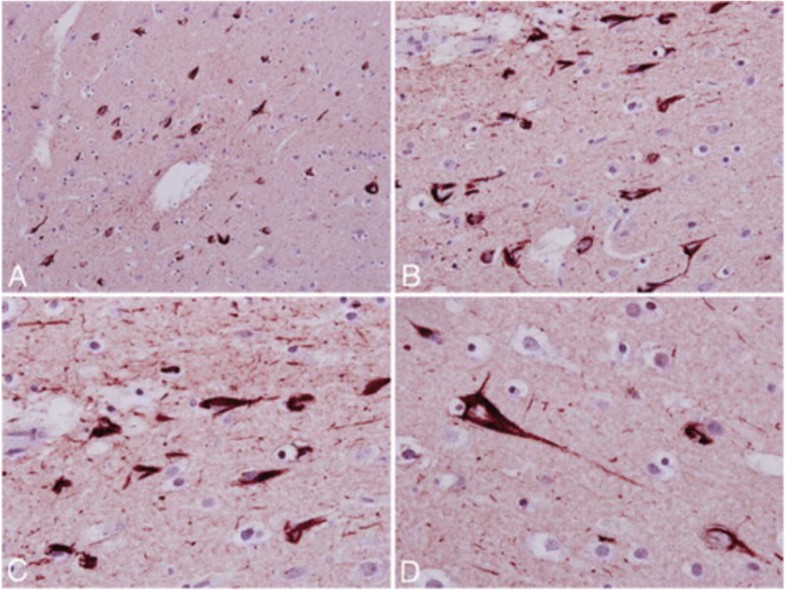 Other key issues surrounding CTE diagnosis and research have emerged. While the boxers with DP were usually apathetic in disposition, those with sports and military TBI show prominent emotional dysregulation and sometimes violence, especially suicide [
16
]. This behavioral difference, while not yet completely analyzed, raises the question of whether abuse of steroids or other licit or illicit drugs might play roles in CTE [
17
]. This emotional dysregulation can include depression, anxiety, agitation, aggression, and a post-traumatic stress disorder-like (PTSD-like) clinical phenotype [
18
]. Since these are symptoms more likely to lead to psychiatric referral, a complete accounting of clinical CTE will require an alliance between neurologists (who frequently receive the dementia referrals especially in patients under 60 yrs of age), psychiatrists (who frequently receive the neuropsychiatric referrals), and neuropathologists (whose opinions are currently required to distinguish CTE from Alzheimer's disease [AD] and other pathological entities). Neuroradiologists will play increasingly important roles as magnetic resonance imaging (MRI) methodologies and other neuroimaging biomarkers (i.e., amyloid imaging, tauopathy imaging; Figure
5
) mature and are validated.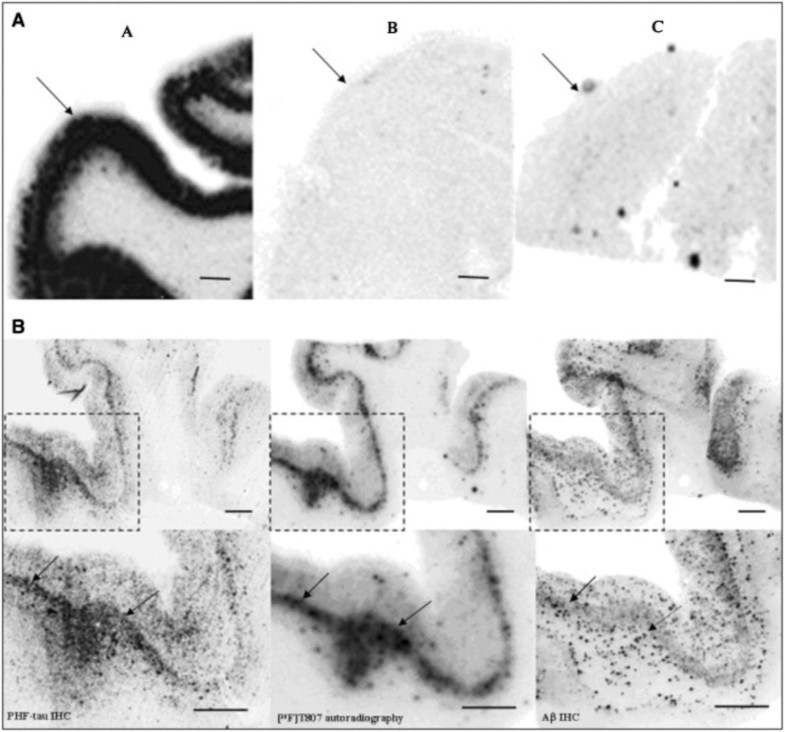 On the occasion of the first promising blood biomarker for TBI that correlates with outcome and the presentation of the first tauopathy PET images that support a diagnosis of CTE during life, we take this opportunity to review the existing knowledge about CTE up to now.
Conclusions
The association of CTE with certain sports and with battlefield blast exposure provides a mandate for the construction of accurate databases and epidemiological studies. Securing valid incidence, prevalence, and relative risk data are essential. Current academic papers continue to meet with criticism that the risk is being overstated [127, 128]. While awaiting accurate data upon which to estimate relative risk, informed consent should be developed and offered to those contemplating exposure to repetitive TBI. While the administrative organizations of high impact sports and the military are the obvious organizations to begin informing potential athletes and recruits about the possible risk of CTE, another significant challenge will be the development of informed consent procedures for those overseeing the exposure of children and adolescents [27]. Finding the right balance of established fact and informed opinion will be a challenge, so as not to create unnecessary concern. Extension of genetic epidemiology studies to the pediatric and adolescent population will also be a challenge, albeit a worthy one [27]. The acquisition of definitive data about what genetic factors identified in adolescents are predictive of the eventual personal risk of CTE will require decades of study but are essential.
In parallel, application of validated laboratory models and execution of human clinical trials in the TBI/CTE area should be accelerated. Adaptation of repetitive TBI systems to the mouse holds promise for elucidating the molecular pathogenesis of CTE. The role of APOE genotype should be given high priority in both the animal and the human clinical studies [25, 27]. Compounds emerging from drug discovery efforts in academic and pharmaceutical neurodegenerative disease programs should be considered for assessment in TBI [100]. Emerging data from the AD literature indicating the key role of immune- inflammatory processes may illuminate CTE as well. New data implicate IL-1β in facilitating the development of tauopathy while reducing amyloidosis [68]. Tau oligomerization [129] may also contribute to the pathogenesis of CTE and may emerge acutely or after a delay [90]. Taken together with the Aβ independence of progressive tauopathy as reported by Brody [96], the hypothesis that tauopathy and amyloidosis can be dissociated in TBI is supported. The strong association of PTSD with TBI should also be evaluated and clarified [79].
The challenge of accelerating molecular neuropathology research in an era of dwindling resources is a major concern. Recent alliances between the NFL and the NIH, between the NFL and General Electric, and between the Department of Defense and the NIH Alzheimer's Disease Neuroimaging Initiative provide some optimism that all the stakeholders are becoming engaged. Permanent commitment and substantial resources from these stakeholders will be required to offset the general reductions in federal support (including NIH and the Department of Defense) due to policies resulting in the recent sequestration of federal funds. In the absence of reliable prevalence data, the calculation of the potential healthcare savings by reduction of TBI exposure is not possible. The total cost of TBI exposure, of course, must take into account what may be enormous payouts from potential class action litigation verdicts. In addition to significant fiscal savings, the support of translational and clinical research programs in TBI/CTE and of development of policies that mitigate some or all of the attributable dementia risk represented by TBI/CTE is obviously justifiable on compassionate grounds. TBI, whether deliberate or unavoidable exposures, represents a source of pain and suffering that could be eliminated or at least greatly reduced with the pooled commitment and resources of the medical, sports, and military sectors. The high visibility of CTE in the media in the early 21st century makes this an opportune moment to apply the information reviewed herein so as to make important advances in elucidation of pathogenesis and in drug discovery.
Declarations
Acknowledgments
The authors gratefully acknowledge the support of NIH grants P01NS30318, P01AG14449 and P50AG05133 (S. T. DeKosky and M. D. Ikonomovic), P01AG25204 (M. Ikonomovic), and VA MERIT review grants 1I01BX000348 (S. Gandy), 1 I01 RX000684 (S. Gandy), 1 I01RX000511 (M. D. Ikonomovic), 1I01RX000179 (G.Elder), 1I01RX000996-01 (G.Elder), and I01 CX000190 (E. Mitsis). E. Mitsis was also supported by the Mount Sinai School of Medicine CTSA grant UL1-RR‐029887. Gandy also acknowledges the support of the Cure Alzheimer's Fund and of US NIH P50 AG05138. Ikonomovic also acknowledges support from The Pittsburgh Foundation grant M2010‐0041. Ahlers acknowledges support from the Office of Naval Research: 0601153 N.0000.00A0702. The authors also acknowledge Defense Health Program-US Army MRMC contracts W81XWH-09-2-0055 (J. Stone), W81XWH-11-2-0109 (J. Stone), W81XWH-09-2-0160 (S. Ahlers, J. Stone), and USUHS award HU0001-08-1-0001 (S. Ahlers, J. Stone). The authors thank P. Davies (North Shore-­Hofstra) for helpful discussions. The authors also thank Corey Fernandez for outstanding administrative support. The opinions contained herein are those of the authors and are not to be construed as official or as reflecting the views of the Department of the Navy or of the Naval Service at large.
Authors' Affiliations
(1)
Departments of Neurology, Icahn School of Medicine at Mount Sinai, New York, USA
(2)
Departments of Psychiatry, Icahn School of Medicine at Mount Sinai, New York, USA
(3)
The Mount Sinai Alzheimer's Disease Research Center, Icahn School of Medicine at Mount Sinai, New York, USA
(4)
James J Peters VA Medical Center, Bronx, USA
(5)
Geriatric Research Education and Clinical Center, VA Pittsburgh Healthcare System, Departments of Neurology and Psychiatry, University of Pittsburgh, Pittsburgh, USA
(6)
Naval Medical Research Center, Silver Spring, USA
(7)
Departments of Psychiatry and Neurobehavioral Sciences, University of Virginia, Charlottesville, USA
(8)
Departments of Radiology, University of Virginia, Charlottesville, USA
(9)
The Office of the Dean of the College of Medicine and Department of Nerurology, University of Virginia, Charlottesville, USA
Copyright
© Gandy et al.; licensee BioMed Central Ltd. 2014
This article is published under license to BioMed Central Ltd. This is an Open Access article distributed under the terms of the Creative Commons Attribution License (http://creativecommons.org/licenses/by/2.0), which permits unrestricted use, distribution, and reproduction in any medium, provided the original work is properly credited. The Creative Commons Public Domain Dedication waiver (http://creativecommons.org/publicdomain/zero/1.0/) applies to the data made available in this article, unless otherwise stated.